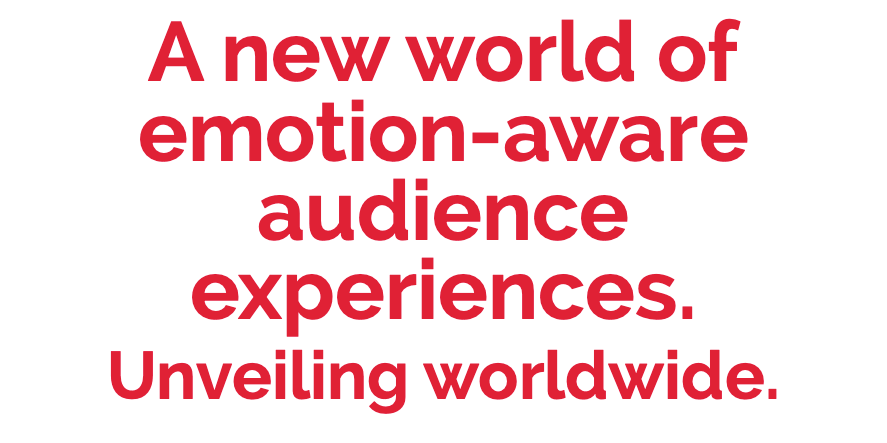 "Imagine a new world for your exhibition audiences that lets them experience each exhibit custom-tailored to their specific needs while making their emotional responses an integral part of their experiences at each step of the way.
Instead of one tour fits all, there can be different audiovisual experiences for kids, teens, grandparents and special needs family members in different languages.
All such experiences can be easily designed and consumed via your audiences' own smart phones or tablets without the need to install any apps (pure open HTML5 standards and 100% anonymous, data privacy compliant processing) – maximizing adoption while minimizing cost dramatically.
All this makes your exhibition experiences and brand impressions even more desirable while providing net new income opportunities at the same time.
Science fiction? No, a beautiful new reality that is unfolding among leading exhibitors throughout the world right now.
Contact us if you'd like to see a live demo and experience firsthand how easy it is to open this beautiful new world for your world-class exhibitions!"
© 2020
fearless
All rights reserved. Patent Pending.
This site uses cookies to function properly. By using our site you agree to our
privacy policy
.